Freethrow100 competitions – leagues

Online and streamed.
Top ranking players go face to face.
100 shots in 8mins.
Live tournaments for members only – in cities around the world.
Create an open worldwide league.
2022 Global Freethrow100 tournament open to all Freethrow100 players. Prize money to be announced shortly.
Merchandise
Coming soon.
Only available to FREETHROW100 players.
Own the number.
How many "100" shirt players out there? Any?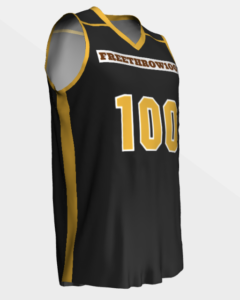 Are you on FREETHROW100?
STEP UP NOW